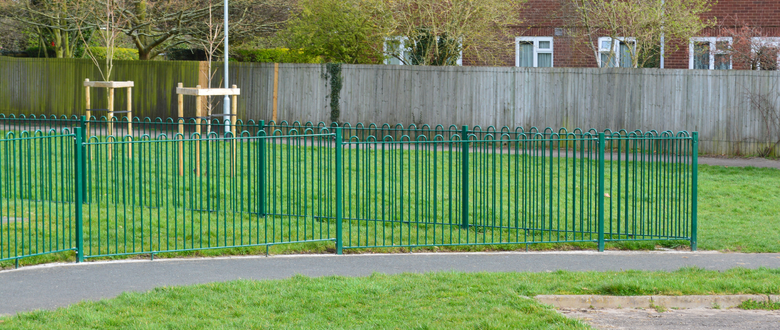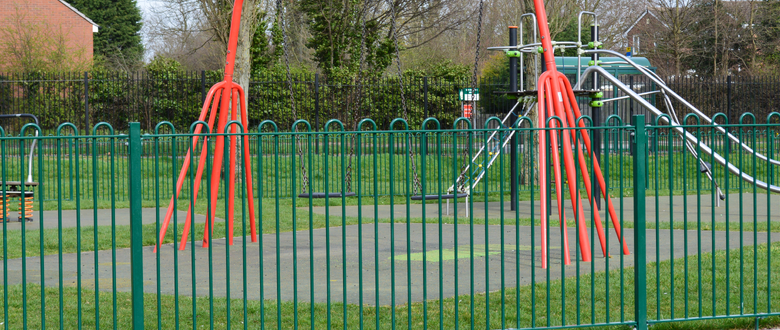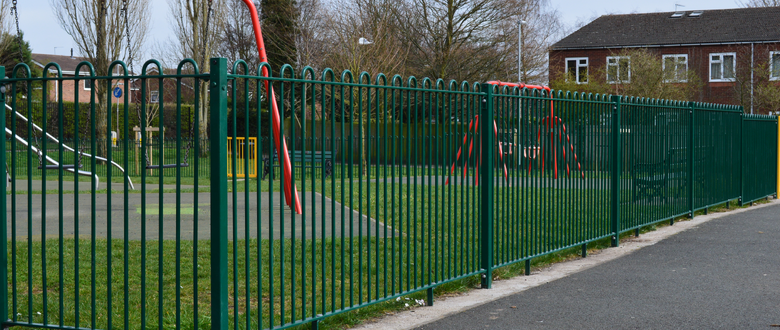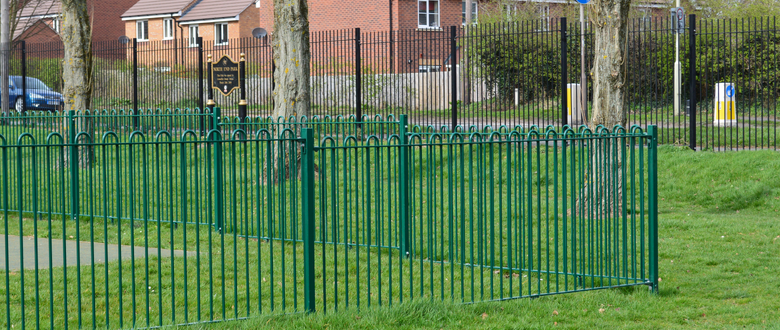 Product Overview
Paramount Bow top fencing has been developed as an alternative to our Vertical bar fencing range. Bow top fencing is an ideal solution where minimum security is required and where the visual aspect takes priority.
Bow top fencing is popular in the larger heights for use around the perimeters of public car parks and gardens, where appearance is of high priority. The lower heights are popular in segregating children's play areas or to maintain an area free of animals.
Bow top fencing is available in two configurations: standard bow top and play specification. Play specification is recommended for use around play parks where younger children play, as it features a narrow top bow.
The Paramount Bow top range of fencing systems has been designed to offer strength, rigidity and durability in one product configuration, defining boundaries and deterring pedestrians.
Standard heights include 1.0m, 1.2m, 1.4m, 1.5m, 1.8m, 2.0m, 2.1m, and 2.4m. Post centres are 2.75m.
The Bow top fence panel is secured to the support post using a tamper-resistant pin. This reduces interference and vandalism on the fence line and reduces the risk of the unauthorised removal of a fence panel by making this extremely difficult to achieve.
The secure fixing also makes the product a favoured and cost-effective solution for enhancing the environment in community projects and housing schemes.
The Bow top fencing perimeter family can be mounted to wall tops using bolt-down base plates, or alternatively the fencing can be built directly into the wall at the time of construction.
Paramount Bow top fencing is specified by major leading architects both in the UK and Europe. This established, well-recognised product has an excellent reputation for offering our clients an exceptional build quality.