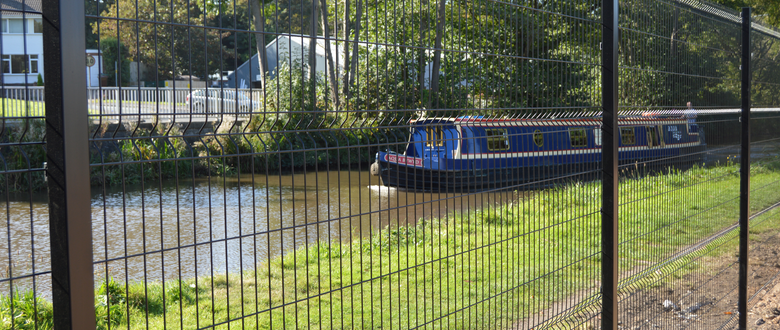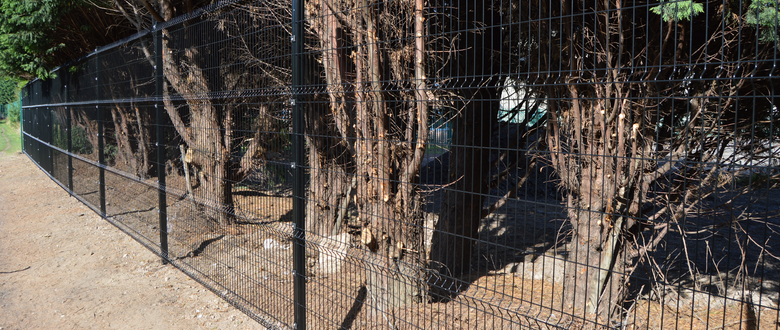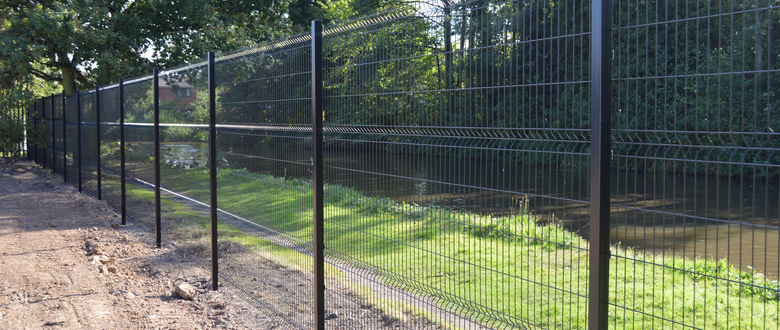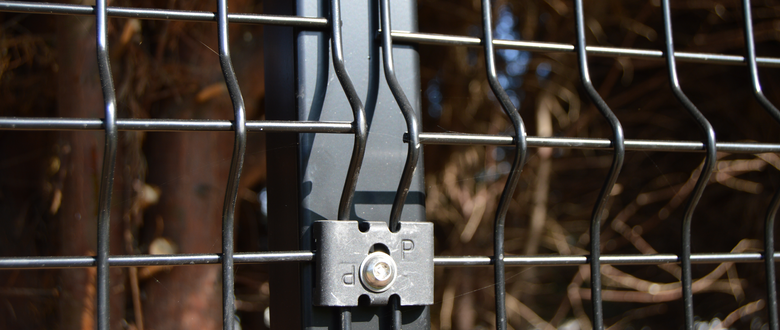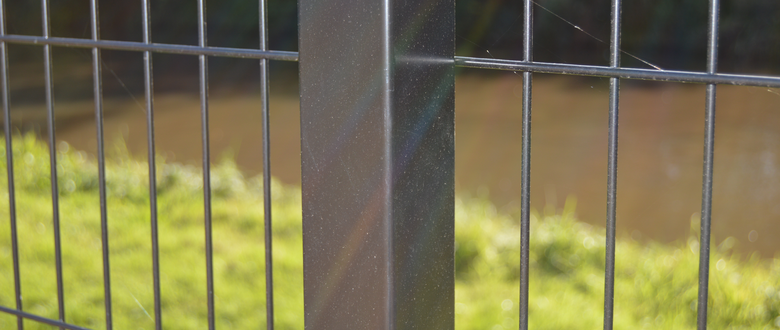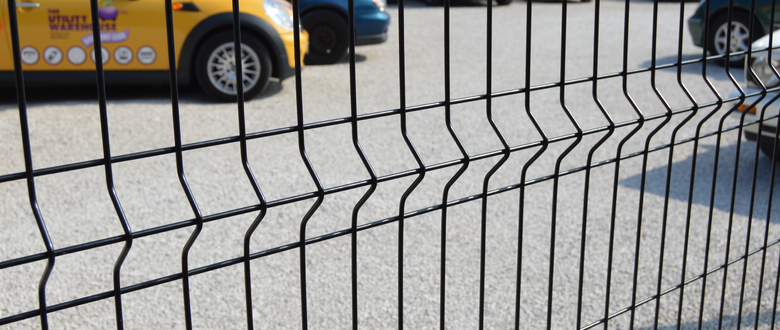 Product Overview
Paramesh 3M Panel construction features galvanised horizontal and vertical rods 5mm in diameter, resistance welded at the intersection points to form a 200mm x 50mm mesh pattern.
Paramesh 3M mesh fencing is easy to transport, simple to erect and can be easily stored, even in large volumes, which makes it ideal as a stock product for fencing erectors. The 3M range is available in heights of 1.23m, 1.73m, 2.03m or 2.43m; additional height can also be achieved using the multi-lift principle. Paramesh 3M mesh fencing panels are manufactured with a 30mm barbed top on one edge of the panel: this type of top forms a simple and effective deterrent to climbing and assists in preventing objects from being easily passed over the fence line.
The finish of Paramesh 3M includes a galvanised substrate and polyester powder coating in a range of standard colours.
Additional fence panel rigidity is included by the provision of a 'V' Beam which is pressed horizontally into the mesh panel – increasing its strength with only a minimum increase on wind loading.
The system is complete with 60x60 SHS posts, positioned at 3.025m nominal post centres. Posts are supplied with factory fitted threaded inserts, plastic cap and robust steel panel fixing brackets.
Paramesh 3M is supplied in 3m long panels, which not only reduces erection time, saving on posts and concrete, but also offers a more visual appealing solution, as fewer support posts are required.
The design of the mesh security fence offers a modern and attractive appearance, which is ideally suited for low-risk premises and sites that require a cost-effective steel fencing solution.
Paramesh 3M is an ideal contractor fence for use on most competitive tenders, as it provides the fencing erector with a premium quality product at a price point which will assist in winning both small-scale and large-volume fencing tenders.
For quotations and Mesh fencing prices, (fencing products are usually sold per metre) please contact our sales department.
Typical applications include: schools, hospitals and retail parks. Many local authorities specify Paramesh 3M for use in parks and around public amenities.