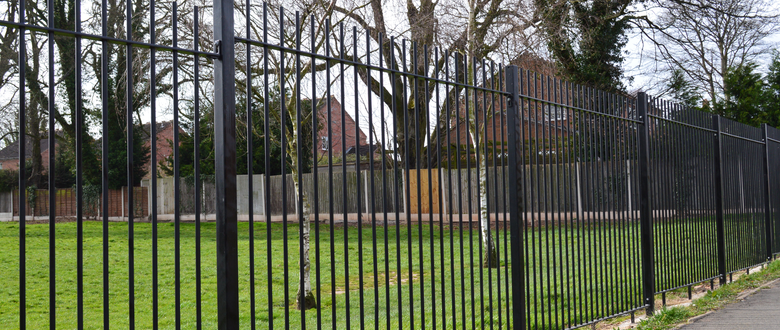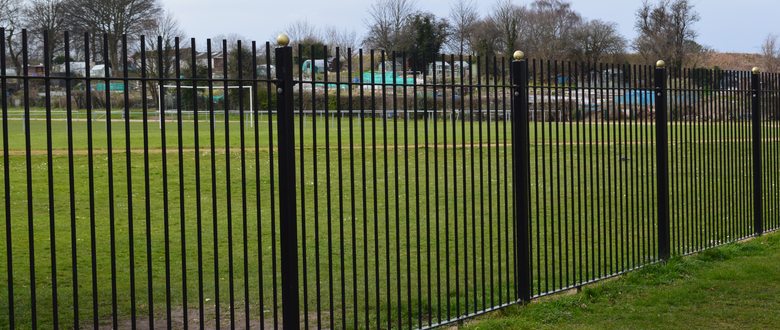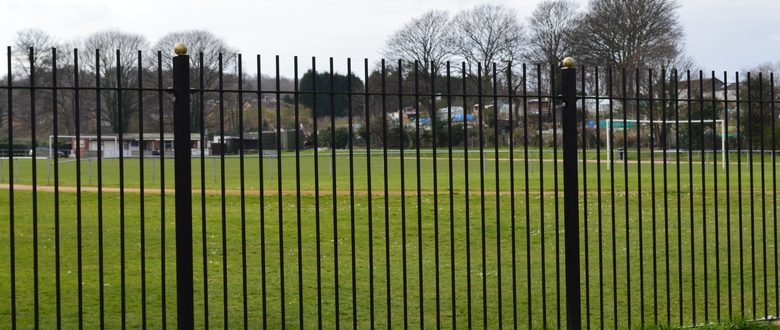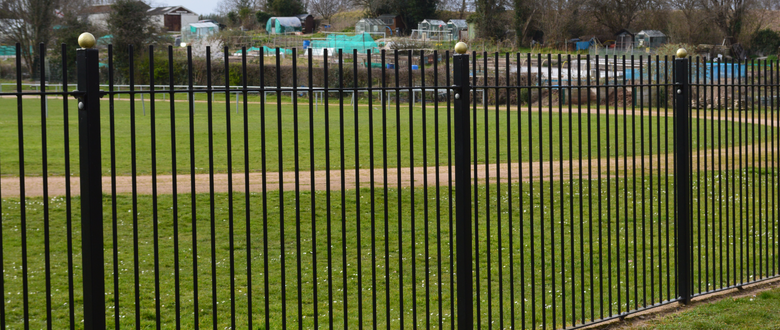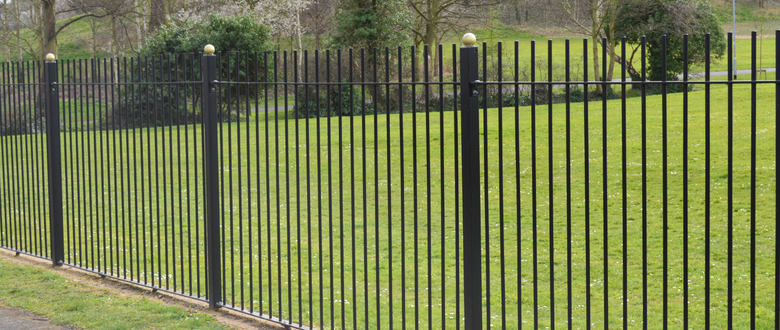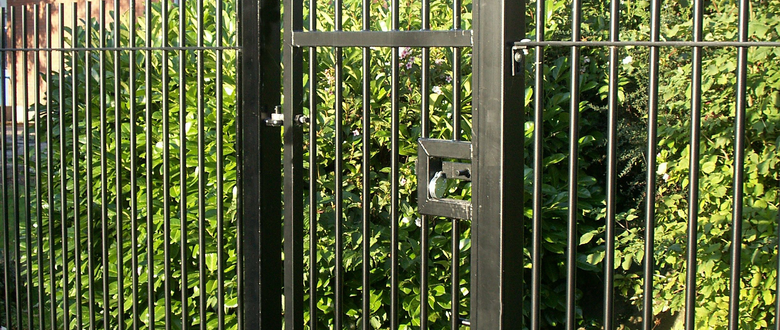 Product Overview
Paramount Vertical bar fencing has been developed to offer a multi-choice specification designed for a wide range of applications. Vertical bar fencing is manufactured to fulfil the boundary protection and demarcation requirements of both commercial and recreational applications.
Typical applications include retail parks, recreational grounds and sports fields, light industrial estates and office car parks.
The Paramount range of vertical bar fencing products offer a traditional appearance combined with strength, rigidity and durability in one product configuration.
Construction of this perimeter fencing system is in the form of welded panels, with two horizontal rails manufactured from flat or RHS sections, welded at intersection points. Square or round infill bars are available in a number of sizes according to the height of the fencing specified.
Vertical infill bars are available with a choice of heads, ranging from a blunt top to a sharp point depending on the security requirement at any individual site. Further information on vertical bar heads is available on the relevant product data sheet from our website.
Fence panels are supplied ready assembled and are secured to the mounting post using tamper-resistant fixings.
In order for the fencing to follow on-site ground conditions, sometimes we may need to provide non-standard items; stepped, raked, radiuses and make-up panels can also be accommodated.
Our Vertical Bar fencing family offers non-standard posts for stepping or raking panels, or for cranking over walls, which can be manufactured to order. We also offer a matching range of manual swing or sliding gates.
The product is finished galvanised to BSEN ISO 1461 with optional powder coating in any RAL colour.
For quotations and vertical bar fencing prices, (Vertical bar fencing is usually sold price per metre) please contact our sales department.
For safety reasons we do not recommend the use of vertical bar panels with pointed tops at heights below 1.8m.