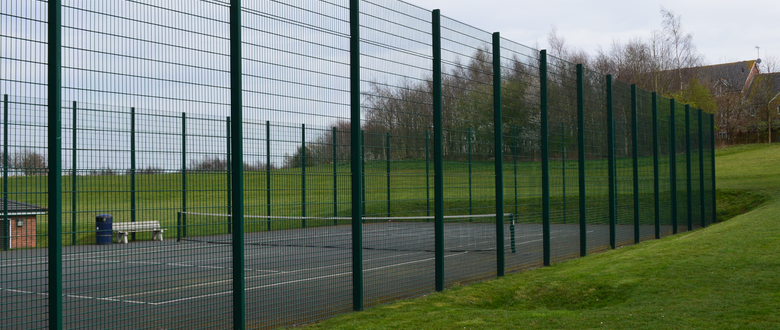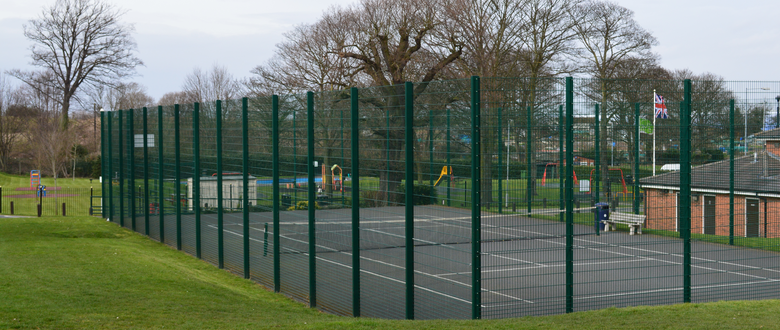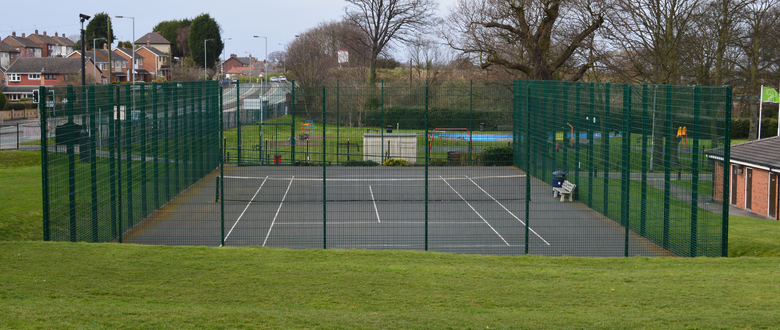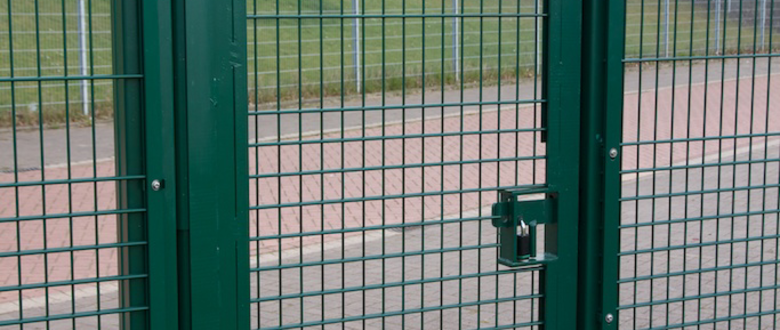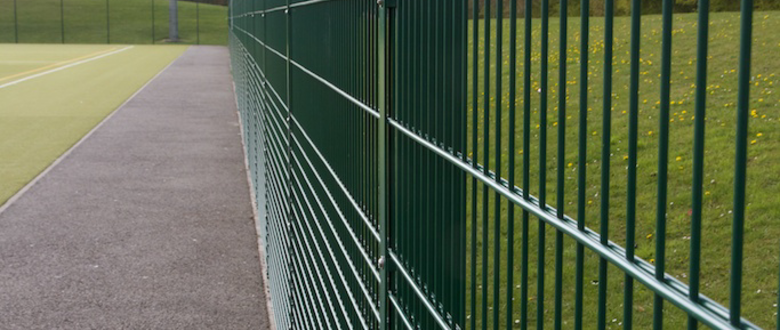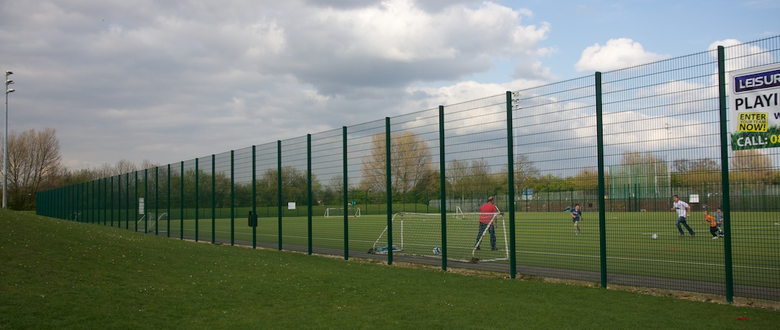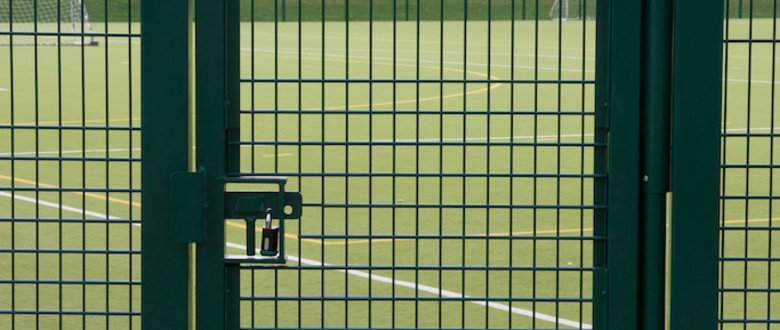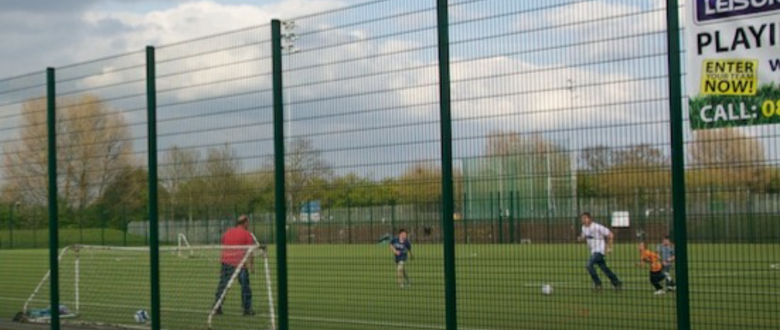 Product Overview
Parasports ball court fencing systems offer a safe and robust perimeter for most ball sports and can be seen in parks and schools all over the UK. This range offers high performance and attractive fencing with excellent through visibility and a high level of boundary security. Our multi-purpose ball park solution is also very much at home in professional sports grounds. The purpose-designed panels have been manufactured for rigidity and resistance to impact. Reflection within the ball park panel also offers added levels of ball rebound. Available in standard RAL colours, and at a competitive price that has led Parasports ball park solutions to become a market leader in ball retention technology.
Parasports fences are based on the trusted Paramesh 868 design, consisting of a 200mm x 50mm welded mesh, which features twin 8mm horizontal wires positioned either side of a 6mm diameter vertical wire. The bottom 1.2m of the fence is reinforced with additional wires to form a closer mesh pattern, creating a ball rebound area.
Standard heights include 2.0m and 3.0m. Additional height is offered by means of the multi-lift principle, which can achieve heights of 4.0m and 5.0m. Post centres are 2.525m.
A complementary range of single or double-leaf gates is available to match the high specification of Parasports ball court systems. We can also supply locking solutions to suit most applications, including electric locking and card access control for pedestrian entry to members' areas.
Access gates are fitted with long-life hinges as standard on all Parasports Ball Park systems. With over 30 years' experience in manufacturing fencing systems, we can ensure that the design and reliability of our ball park gates are suitable for areas with heavy footfall.
Fence panels are retained to the posts using a full-length fixing bar; this provides additional strength and impact resistance. The fixing bar also makes it difficult to remove the fence panels from the post, offering increased security and lowering the risk of vandalism to the ball court or sports area.
Optional fixing accessories can be specified to mount basketball hoops and other third party sports equipment. Please contact our sales team if you have a special requirement.
Typical applications include hockey pitches, skate parks, rugby pitches, tennis courts and football pitches.
For quotations and Ball park mesh fencing prices, (fencing products are usually sold per metre) please contact our sales department.