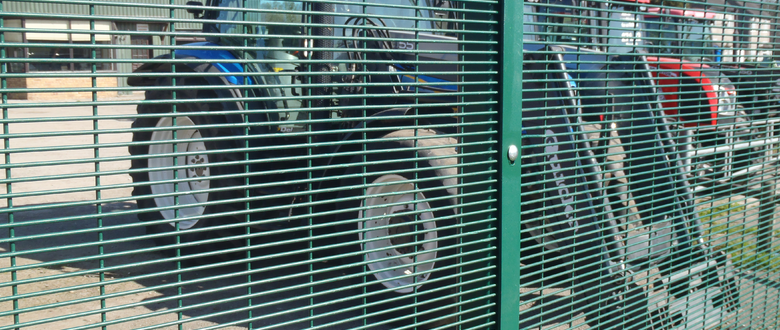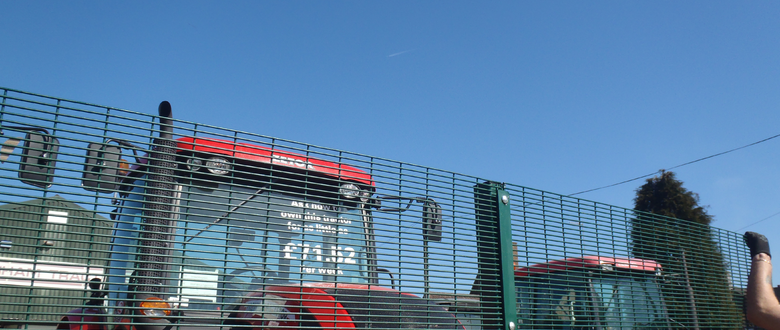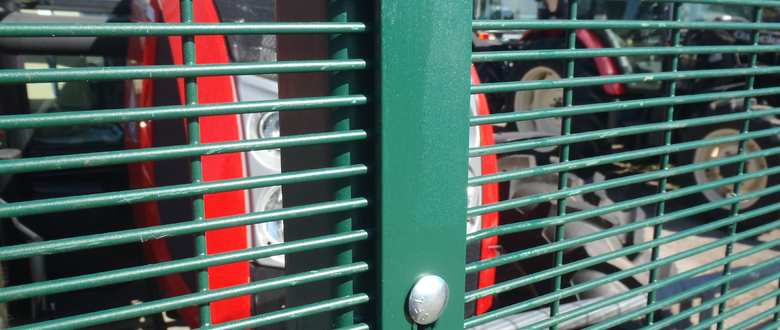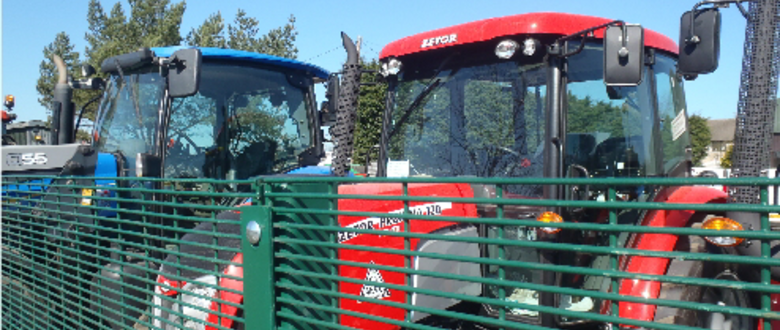 Product Overview
Paramesh Super 6 Mesh Panels are manufactured to the same specification as our standard Paramesh 358 Mesh Panels, but with the improvement of 6mm nominal vertical wires. This offers additional strength and impact resistance by substantially increasing the rigidity of the panel, offering more protection at an economical price.
Mesh Pattern - Standard mesh panels are manufactured with a mesh pattern of 76.2mm x 12.7mm x 6mm diameter nominal vertical wires and 4mm diameter nominal horizontal wires.
Welding Specification - Resistance welded at each intersection with a 550 N/mm² minimum; weld shear resistance is 75% of the tensile strength.
Reliable Protection - With a sturdy construction and resistance welded at each intersection, Paramesh Super 6 has a mesh pattern which is more effective than traditional fencing as it prevents objects from being passed through the fence. It is relatively climb-resistant and is difficult to penetrate with the use of conventional hand cutting tools.
Extremely strong and visually discreet - From a distance, the mesh pattern of Paramesh Super 6 becomes fairly transparent, providing an excellent aesthetically pleasing fence with the strength and integrity required.
Robust – Virtually maintenance-free with a long product life due to the high quality raw materials used in the manufacturing process.
Complete Solution - Paramesh Super 6 offers peace of mind by providing you with an integral and cost-effective solution.
A range of square hollow section posts is available to suit the specified fencing, which is supplied in standard heights of 2.4m and 3.0m. Post centres are 2.44m.
Applications - The Paramesh Super 6 system is ideal for critical infrastructures, international borders, pipelines, prisons, airports, train stations, utility and chemical plants, hospitals, high value farm machinery or plant, industrial and commercial areas.
Super 6 can also be very effective for lower security applications, such as schools and colleges, or retail and business parks, or where frequent damage is occurring to the current fencing system.
For quotations and Mesh fencing prices for our Paramesh Super 6, (mesh fencing products are usually sold per metre) please contact our sales department.
The finish of Paramesh Super 6 includes a galvanised substrate and polyester powder coating in a range of standard colours.